Screenshot Magic: 3 Different & Easy Ways To Take Screenshots
I must admit that when I fist learned how to take screen shots … I though it was a kind of computer magic! And my guess is that you will too.
Here are my 3 favorite ways to take a Computer screen shot (a picture of what you are seeing on your computer screen so you can share it) that are easy to use  and FUN too!
1 Print Screen Button (windows)
When you want to take a picture of what you see on your desk top, you can simple click the Print Screen button.
Yes, it is that simple!
Print Screen is usually in the upper right side of your keyboard (near the back space button) and is sometimes abbreviated at PRT SC.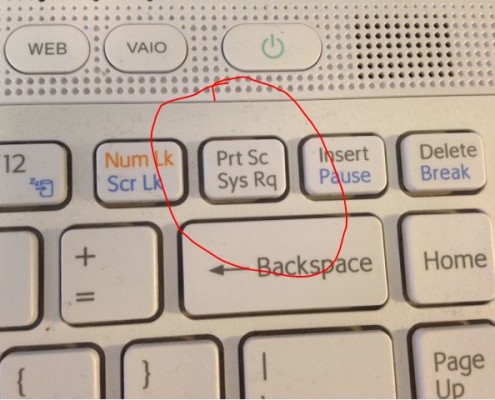 On some computers (many laptops) you may have to click your function button first, then click the PRT SC. button so check it and have fun testing out your Print Screen button.
Clicking the Print Screen button will take a snapshot of your whole screen. There is now a copy on your computers "clip board" memory. It may NOT appear that anything has happened, but yes, there is a picture of your computer's desktop in the clipboard memory of you computer.
All you need to do is to "paste" the file somewhere… a word .doc is usually a great place – then you can do some editing and annotations too…
Another place to copy your screen shot is to your Paint program. Then you can crop, add & edit before saving it.
2. Snipping Tool (Windows)
Another great tool  for PC users is the "Snipping Tool" which may come as part of your programs (windows 10- but check you might have it and not know about it).
So check & see if you have the Snipping Tool. Just click on your little circle in the lower, left side of your screen and type in Snipping Tool. If you have it on your system, it will pop up and you can use it to select and share your screen.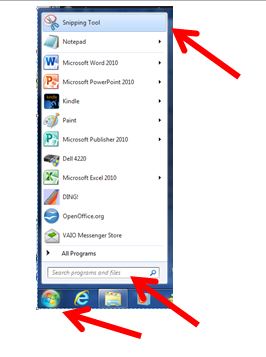 Click NEW from the little box and your screen will get a cloudy film. Then just click and select the part of your screen that you want and release. A second smaller box will pop up and you will see your SNIP.
The snip is also on your clip board, so you can easily paste into an email or word doc.
3. Jing (Great for both Windows & Mac Users)
Jing is fun & easy to use to share a screen capture or short video.
Sign up & download the Yellow sun and you are ready to start sharing with others. You just click on the sun and use the cross- hairs that pop up to select the item on your screen. You can then save, or annotate & share in documents, websites or in emails.
Best of all, Jing is FREE!
Check it out here:
https://www.techsmith.com/jing.html
So here are 3 different ways to share what is on your screen for others to see. We use all three of these ways to share our screen & communicate.
You will find that you like or use one way more than the others or that you use them together in some way. For example I LOVE my snipping tool and use it on a daily basis.
Share your thoughts or A-Ha moments with us below~ Thanks!