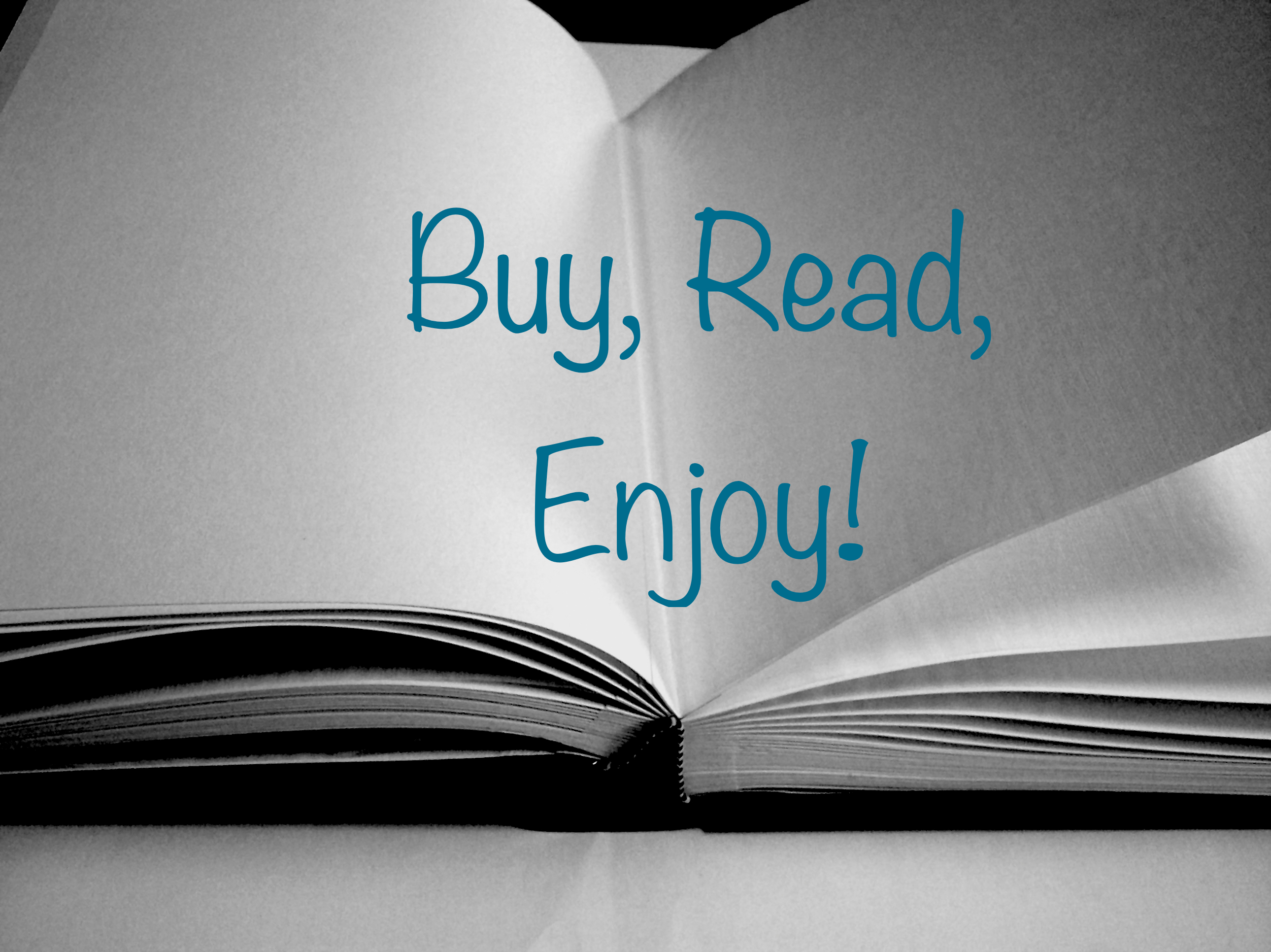 She Too: Four Voices in (Almost) Harmony is Live!
The anthology, She Too: Four Voices in (Almost) Harmony, featuring the poetry of Rosemary Nissen-Wade, Leigh D.C. Spencer, Helen Patrice, and myself is now available through Amazon, iBooks, Google Play, and PDF.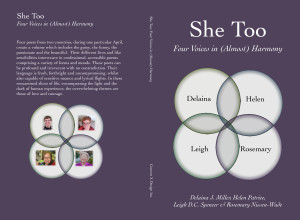 Get your copy today:
Remember there are book bonuses available for you at the end of the book.
Also if you love it, like we hope that you do, please take the time to leave us a 5 star review on Amazon.
Thank you!
This is what the reviewers had to say:
Love, nature, life, death and a hint of witchery cast a spell over the poems in this compendium of work by four international poets. She Too opens the door on a conversation being held by four very different writers who have found common ground and, as the subtitle suggests, "almost" harmony. Pop culture, memory, sexuality and even beloved pets mark the entry points for this accessible collection of poetry.

–Collin Kelley, author of the collections Render and Slow To Burn

---

She Too, compiled by four wonderfully diverse but complementary poets, sparks with energy, spontaneity, wisdom.  Although the energy arises primarily from the voiced life-force of the writers, it is reinforced here by the fact that the book anthologizes April poems–poems written as part of worldwide celebrations of poetry month.  That spirit of shared celebration, concentrated exploration and disciplined flow, resonates throughout the poems, heightening the camaraderie the reader feels both among the poets, and with them. 

The poets are great story-tellers as well as lyricists, unwinding narratives that both amuse and enlighten. Many of the poems highlight the compromises sometimes required of women–a making-the-best-of circumstances provided by nature, finance, family, and, especially, loss–but each poet equally gives lessons in not-compromising–in how one holds secure the truths that make each of us both more whole and hopeful.  Great stuff!

–Karin Gustafson, author of 1 Mississippi, Going on Somewhere, Nose Dive, and (soon) Nice, who blogs as Manicddaily, http://Manicddaily.wordpress.com and is one of the team of presenters at dVerse Poets Pub

---

 In She Too, Delaina, Rosemary, Leigh and Helen have created an intriguing blend of female voices from a diverse range of life experience and backgrounds. Reading it, you will find yourself in joy & pain, mourning, amused & in love. Their poetry is alive — which is about the best thing I can say.

–Brian Miller, owner dVerse Poets Pub

---

One of the many joys of the internet is the infinite breadth of opportunity for kindred souls to find each other and share their creative energy. She Too is a happy outcome of this phenomenon; the Venn Diagram on its cover depicting the relationships between the four poets is both informative and aesthetically pleasing as are the poems it contains. Each poet has her own distinct voice and I enjoyed the sensation of feeling as if I was becoming part of their group as I learned to recognise each voice and share the experiences and emotions expressed. She Too is a fascinating view into four poetic worlds which share points of contact while remaining decisively and endearingly individual.

–Michele Brenton, poet, novelist and editor, whose Fifty Shades of Blue was a Kindle poetry best-seller. Michele also writes humorous verse as Banana the Poet.
---
Don't miss our book trailer
Our Virtual Book Reading
As the poem "If I Were A Love Poem" suggests…a love poem is meant to be shared. Please let your friends know how much you enjoy She Too: Four Voices in (Almost) Harmony.