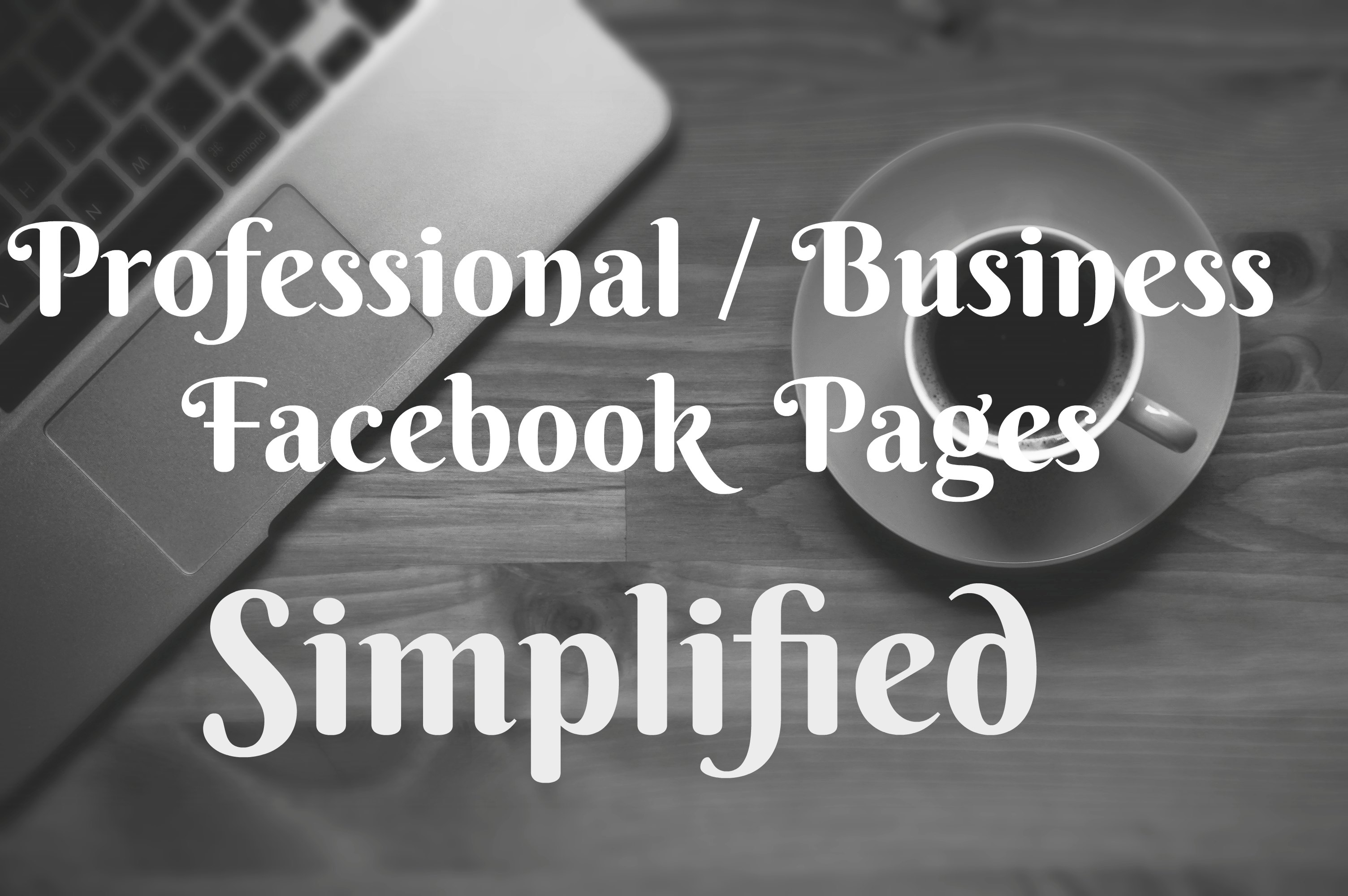 Learn how to create a Professional /Business
Facebook Page in 5 Easy Steps!
Are you a professional with a public persona?
Then you need to create a Professional facebook page!
Are you a writer, actor, director, musician or other professional and want to be able to network on Facebook?
Do you want to connect with people that you meet, without mixing them in with your close friends & family?
 The solution: Create a
Professional Facebook Page.
A professional Facebook page allows people to follow you and your work but not see all the personal photos and updates from your family.
Here is how to create a Professional facebook page in 5 easy steps!
---
Step One
Log in to your facebook account and look on the navigation bar (the far left side of the page). See where it says PAGES- click on the MORE button right next to it. Note: You may need to hover over the area for the MORE to appear.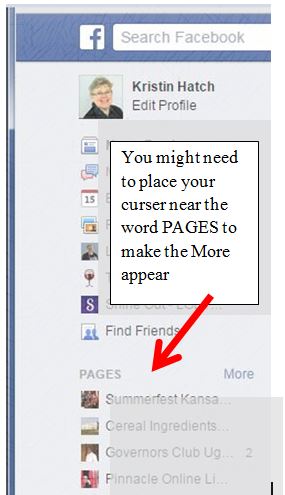 ---
Step Two
On the next page, click CREATE A PAGE (in the center, right)

---
Step Three
Select the kind of page you want to have from the choices: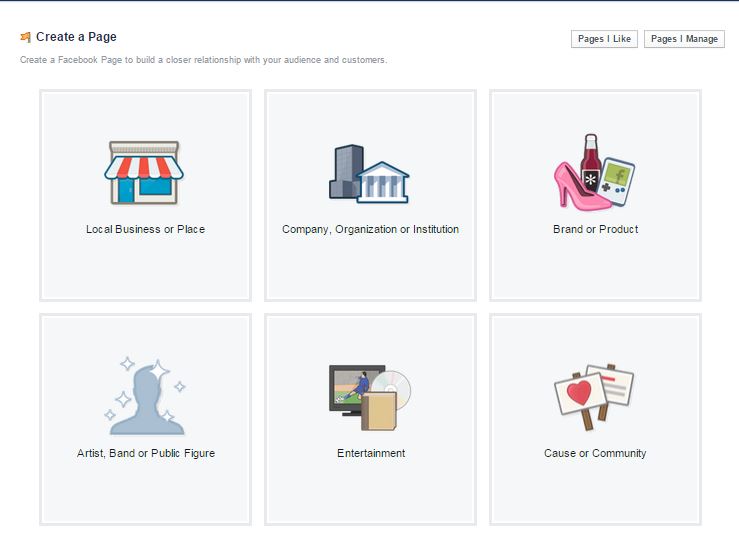 Most of you will want to choose the lower left box:  Artist, Band or Public Figure.
BUT good to know that you can make a page about your business, a local cause or something going on in your community too!
---
Step Four
Add your information – about page etc… Remember this is a Public Profile, so be sure to keep it professional and only share what you are comfortable with.
* * * Don't forget to add your profile picture and your cover photo!
---
Step Five
Now you are ready to Rock!
Make your first post … or two!
Now is also the time to invite the right people on your friends list to like your new Page. You know, those people who are more in the category of "business acquaintances" or "fans" than your close friends and family members.
---
 Enjoy your new, Professional facebook page!
 Now you can make updates about your Professional life to keep everyone up to date on what you are doing. NICE!
Not sure what to talk about? Try one of these ideas:
What you are doing/ most recent (book you wrote, performance you are working on or just finished, movie, etc…)
Museum that you just visited
What you are cooking today
Beautiful sunrise/ sunset that you captured on location
Don't forget to have fun!
*** Remember you can add to your professional/ Business Facebook from your mobile phone too! 
Just click MORE at the bottom, right side of your screen and access your favorites & pages on facebook!