How To Leave A Review for an Item  On Amazon
Want to leave a review for something you purchased on Amazon?
It's easy!
Here are the steps:
1. Start at Amazon.com and search / find the item that your want to review.
2. Scroll down on the page until you see the spot where you see Customer Reviews: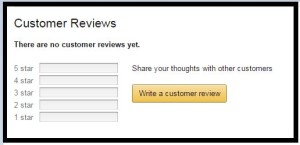 3. Click on the box that says Write A Customer Review.  A new page will pop up showing a picture of the item you want to review.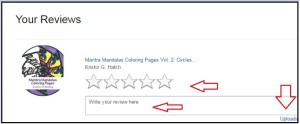 4. When you start to write,  the box will expand and give you more options: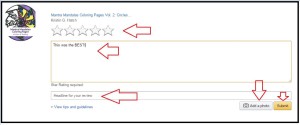 Make sure that you 
Choose a Star Rating
Add your review
Write a headline
Add a photo if you want to (optional)
Click Submit
That's all you need to do!
Remember, short & sweet is OK — You don't have to write a huge review. Even a sentence or two will do the trick!
Questions? Leave a comment below or on our FB page:
Thanks!