Awesome looking Clickable buttons for WordPress are Easy to make & Fun to use.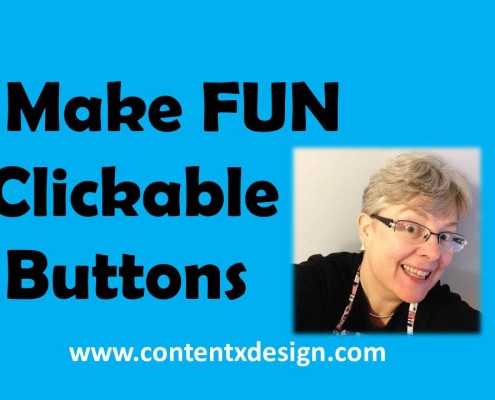 Here are the overview steps for using an image as a clickable button in WordPress:
1. Create an image that you want to use
2. Upload it into the Media section of your WordPress website
3. Get your link ready
4. Insert your image where you want to have your button- for example n a post or a page
5. In the edit section, paste your link into the Custom URL section and insert the image
Now update or save your blog post.
Ta Da! You now have a clickable Button in your WordPress website!
(now go & check & make sure it works… )
Step-by-Step how to's
1. Create your image and save it as a .jpg
You can make an image in Paint, or in a program such as Canva. You can even take a screen shot of something you made in WORD or PowerPoint and use that too.
If you need help making graphics, check out my Social Media Graphics Mini-Video Ecourse- it's Free
Click HERE to join—->>JOIN NOW
2. Upload your graphic to your WordPress website.
3. Now head to the spot where you want the clickable graphic to go… Like I said before, this might be in a post or on a page.
Click Add Media to insert the image. Select an image from those you have uploaded. Now, before you click INSERT, scroll down on the RIGHT  side to see the Attachment Display Settings box: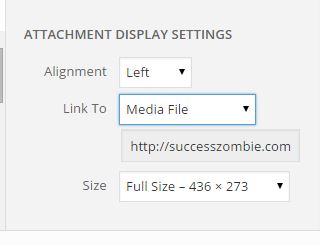 Next, Change the box from Media File to CUSTOM URL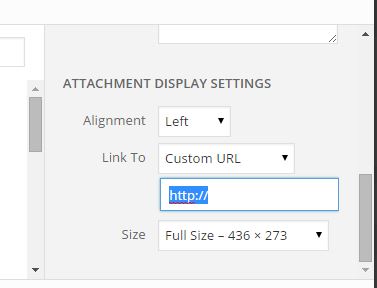 Now paste the URL that you want the image to go to …Maybe an Amazon page or paypal?
Now click Insert In Post.
4. Be sure to save this draft or update this post.
Don't forget to check out the link and make sure that it works! 
Now you can check this post to make sure that your link works in your clickable image. Go to Preview Changes or the published post and click your link.
Yippee!
That was easy, right?
Have fun with this
Until next time,